What is a Construction Accident?
Construction accidents are the result of injuries and/or damage sustained as a result of endeavors to build, improve, repair, clean, demolish, or generally construct, that take place in a specific location, building or facility. Construction accidents can range from property damage to personal injury. At James J. Gay Law, we know how to handle cases involving workplace injuries, especially those that occur on a construction site. James J. Gay Law is familiar with the intricate federal and state regulations specific to these types of claims and can help navigate these laws to help you recover compensation for your losses.
There are a number of complex liability issues that pertain to construction accident lawsuits, so it's important to contact an attorney who has experience handling third-party injury claims. James J. Gay Law has handled workplace accidents and personal injury lawsuits and has the resources needed to go up against any insurance company who tries to deny you your rightful compensation.
If you have been injured in a construction accident, our construction accident attorneys at James J. Gay Law may be able to help. We are experienced in a variety of practice areas. To have an attorney review your case at no cost or obligation to you, fill out our case review form today
FAQs and Common Injuries
Though there are many different ways a construction worker may get hurt on the job, there are a number of regularly cited types of accidents. Here is a list of common construction site accidents.
Falls. Construction workers often perform their jobs from high places such as rooftops, ladders, scaffolding and other areas off of the ground. Falling from high places is the number one most common construction accident, causing almost 35% of construction injuries.
Falling Debris. Be aware! Tools, building materials, pieces of scaffolding, or other supplies can do serious damage if they fall from significant heights and land on a worker.
Contact with Electricity. Until construction is complete, there are often exposed wires, unfinished electrical systems, and downed power lines.
Explosions or burns. Exposed wires or other hazards may spark explosions or fires. Gas leaks can pose a similar threat, as well.
Slip and falls. Construction sites often have extra materials, tools, and debris lying around over which workers could trip. Often times, slippery surfaces will be present on construction sites, that can cause slip and falls.
Machinery accidents. Construction workers regularly operate machinery or power tools. Machinery, like jackhammers, cranes, bulldozers, or even smaller power tools like nail guns, saws and drills, may cause serious injury.
Getting trapped in between materials. Sometimes when working with materials, objects and materials may fall and directly strike a worker, or they can trap a worker between a wall or other objects, causing broken ribs or cutting off a worker's oxygen intake.
Ditch or ground collapse. Trenches, ditches holes, and other excavations are often necessary for construction sites, particularly when building structures. Digging may cause the ground and surrounding areas to be unstable and can collapse on workers who may be in or near the digging.
Vehicle Accident. Getting hit by a vehicle is a common accident on highway construction sites, when distracted drivers hit workers with their vehicles.
Overexertion. Construction crews often work long hours in the elements, including extreme heat and humidity. This can cause injury from dehydration, fainting, or even strokes.
There are numerous risks and dangers of construction sites, and no matter how careful a worker may be, he or she may still be injured. It is important to consult with a Chicago construction accident attorney whenever you are injured in an accident on the job; you may be entitled to a reimbursement above and beyond any workers' compensation. James J. Gay Law has years of experience working with injured victims in all types of cases. Contact our experienced Chicagoland personal injury law firm today.
If you or a loved one have experienced these or other injuries as a result of a work-related incident, call us for an appointment today.
Why Should I Contact a Construction Accident Attorney?
Three of the ten most common safety violations cited by the U.S. Occupational Safety and Health Administration in 2015 occurred on a construction site. If you have been injured on a construction site in Chicagoland, it's important to contact an attorney to help with your injury claim. There are a number of state and federal laws concerning personal injuries and construction sites, which may or may not be applicable in a given situation.
Additionally, there are a number of parties who may be liable for the injury, including construction site owners, general contractors, sub-contractors, manufacturers of faulty equipment, or another third party. Only a thorough investigation of medical records, the construction site, witness statements, and parties related to the incident can help to determine liability, as well as the laws applicable to your claim. A skilled construction accident attorney like James J. Gay Law, can start an investigation into your claim, identify any liable parties, and determine the type of claim you should pursue.
Types of Construction Accident Claims and Lawsuits
 If you were injured on a construction site, you may be able to pursue one or more of the following claims with the help of your attorney:
Workers' Compensation: Typically, an injured employee may not bring a lawsuit against their employer because they are entitled to benefits provided by workers' compensation insurance. A worker pursuing workers' compensation benefits needs to prove only that an injury occurred, irrelevant of any surrounding circumstances. If the claim is accepted, the worker will be entitled to receive workers' compensation benefits. Workers' compensation claims may be brought in conjunction with claims against third parties to maximize recovery of damages.
Personal Injury: In a personal injury lawsuit, the worker must prove that a third party was negligent, and this negligence led to their injury.
Product Liability: If the injury was caused by a defective product, the injured party can bring a suit against any party in the chain of distribution. For example, if a ladder used on a construction site fails due to a defect and causes an injury, the injured party may be able to recover compensation from the retailer, wholesaler, manufacturer, or any other party in the chain of distribution.
Wrongful Death: If a worker is killed on the job, his or her family may be able to bring a wrongful death claim on their loved one's behalf. In some cases, multiple claims may be filed simultaneously.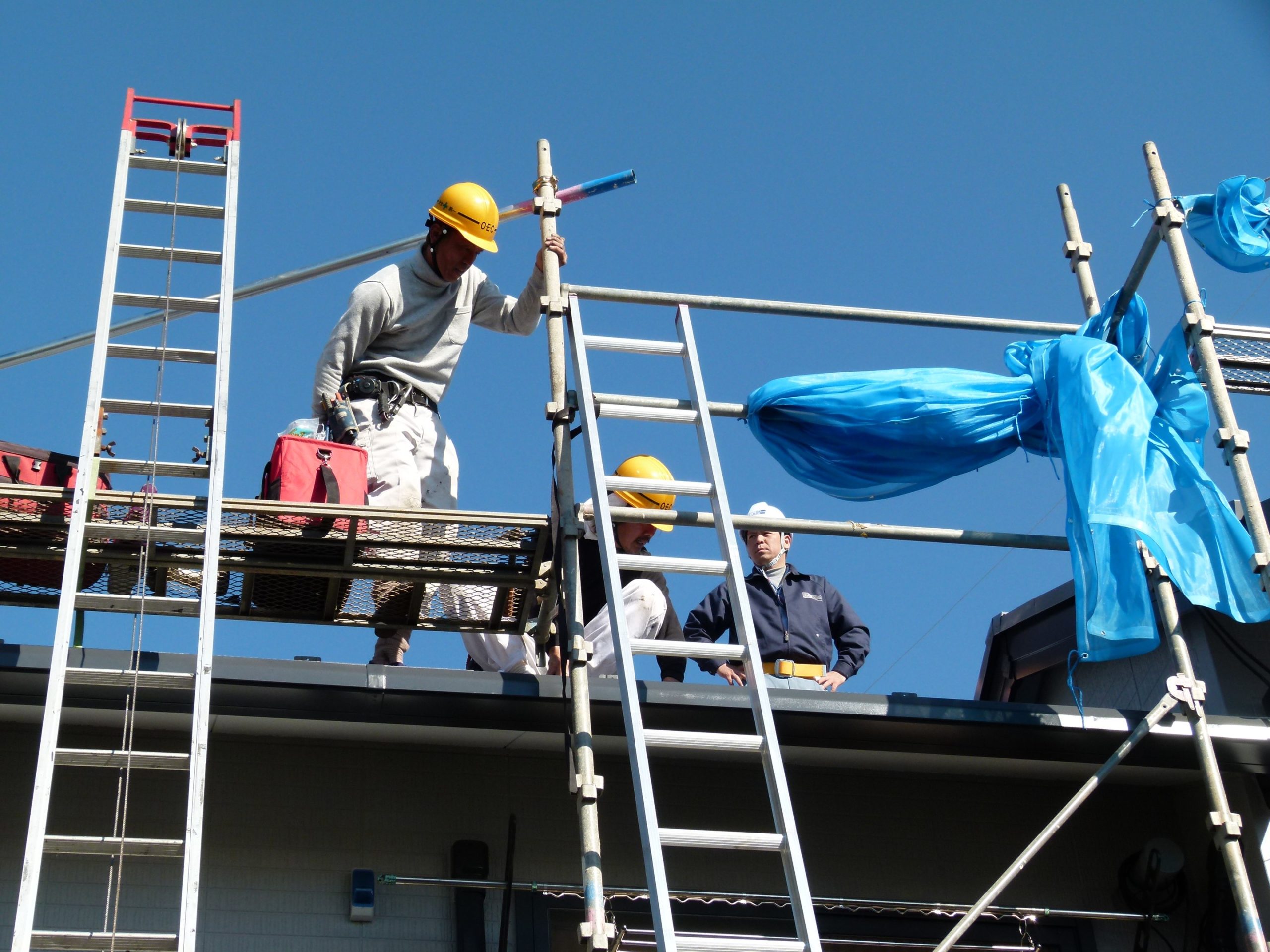 OSHA covers most private sector employers and employees in all 50 states, the District of Columbia, and other U.S. jurisdictions either directly through Federal OSHA or through an OSHA- approved state plan. State-run health and safety plans must be at least as effective as the Federal OSHA program.In an attempt to promote and maintain safe working environments, OSHA provides workers throughout the country with the right to:
Ask OSHA to inspect their workplace
Use their rights under the law without retaliation or discrimination
Receive information and training about hazards, methods to prevent harm, and the OSHA standards that apply to their workplace
Receive copies of test results done to find hazards in the workplace
Review records of work-related injuries and illnesses 
Receive copies of their medical records.
An attorney can help workers who have been injured (or who believe they work in a dangerous environment that does not follow administration guidelines) file a complaint with OSHA.
Employers are not allowed to fire, demote, or otherwise retaliate against an employee who files a complaint. If a worker who has filed a complaint with OSHA has been retaliated against by their employer, an attorney can help in filing a claim against the employer for their retaliation.
What Are Some of the Leading Causes of Construction Accidents?
Construction accidents can occur for a number of reasons. The leading causes of private sector worker deaths (excluding highway collisions) in the construction industry were falls, followed by struck by object, electrocution, and caught-in/between. These "Fatal Four" were responsible for more than half (58.6%) the construction worker deaths in 2018, BLS reports OSHA requires employers to obtain certain permits, conduct regular inspections, and implement job safety programs to limit workplace accidents. Negligence, product defects and failure to adhere to safety policies and procedures can result in avoidable construction site accidents.
Some of the leading causes of construction accidents include:
Poor safety precautions and oversight
Falls from elevations
Slips and falls
Mechanical hazards
Crane accidents
Hoist accidents
Harness accidents
Collapsed structures
Improper use or maintenance of equipment
Compressed gases
Exposure to toxic substances
Defective equipment
Fires and explosions
Scaffolding accidents
Misuse of tools
Electrical accidents
Welding accidents
Falling objects
Insufficient training
Who Can be Held Liable for Construction Accident Injuries?
If an employer carries workers' compensation insurance, they are typically provided immunity from personal injury lawsuits. Workers' compensation does not bar lawsuits against employers if the injury was intentional or egregious; however, it is more common to file claims against a third party.
Construction Site Owner(s): In these cases, liability typically hinges on the degree of control the owner has over the premises, compared to the degree of control over the work being conducted itself.
General and Sub-Contractors: Under OSHA, both general contractors and sub-contractors have the duty to provide workers with a reasonably safe construction site, warn of any hazards at the site or inherent in the job itself, and ensure the work is being performed according to safety regulations. When an injury occurs, the failure of a contractor or subcontractor to perform these duties may allow an injured worker the opportunity to seek compensation for their losses.
Architects and Engineers: In some cases, architects and engineers have a duty to observe progress and ensure compliance with plans and relevant code regulations. To determine whether an architect or engineer may be liable for an injury, it is necessary to establish which duties were outlined by their contract with the construction company.
Manufacturers: Any party in the chain of distribution of a defective product, including manufacturers, retailers, and wholesalers, may be held liable if a defect in their product causes an injury.
What Should I Do If I've Been in a Construction Accident?
Get prompt medical attention for the accident or injury

Report the injury to the employer, supervisor, or manager and note who you told

Ask witness for detailed information

Take photographs of the injury, scene of the injury, and any equipment involved 

Contact an attorney to learn more about their legal options
What Damages Can an Attorney Help Me Recover From a Construction Accident Injury?
Loss of wages
Medical expenses
Counseling costs
Physical therapy
Property damage
Ongoing living expenses
Mortgage and rent
Pain and suffering
Loss of consortium for widows or widowers
Give us a call today 312.800.1970 and make an appointment.
We'll take a look at your case and discuss how we can get help you get back on your feet again with the compensation you need.
James J. Gay Law fights for individuals who have sustained injuries in a variety of situations. Different degrees of fault can exist and several elements are necessary to prove a case in court and be successful against the wrongdoer or negligent party in a tort action. Also, more than one person or party may be at fault, and responsibility may be apportioned among all of the wrongdoers.
In some instances, the victim may even be partly at fault for the tragedy but that does not necessarily mean the person does not have a right to bring a lawsuit. Consulting with an experienced Chicago personal injury lawyer such as James J. Gay Law, LLC is important to determine whether or not a particular claim should be brought to court to achieve a fair resolution for an injured person.
Working with an experienced law firm is the only way to recover the damages you or your loved one are owed. Make an appointment with the James J. Gay Law and you'll receive a free consultation with an experienced lawyer who can help you recover both monetary and non-economic damages.